Moat was recorded in the cascade mountains in early 2020. This was Ava's first self recording experience. It was produced by Fletcher Barton of Lonely Pirate Committee. Moat explores your inner world, and making sure you protect it.
"I found a castle in my mind "
 "It's a song that has its heart firmly rooted in the warm hands of classic folk and Americana, with a warm sound that feels as if Phoebe Bridgers was backed up by Big Thief."
- We All Want Someone To Shout For:
MOSS ON THE CEILING  - Ava McCoy 

"Ava McCoy explores the journey into adolescence in debut EP, Moss On the Ceiling. A collection of songs that sound like a walk in the forest, the album touches on staying connected to and embracing your childhood self while finding your footing in the adult world."
- Luna Collective
 "With audible grace, McCoy swirls through a delicate bed of low-end intimacy on her new single "Don't Call Anymore." Complemented by graceful harmonica and string touches, this burgeoning singer-songwriter has a knack for unraveling sparse sounds that hone a dignified channel of musical expression."
- Glide Magazine
"Themes of nostalgia and escapism linger amidst developing guitars, ranging from a quaint initial prancing to twangy textural beauty."
- Obscure Sound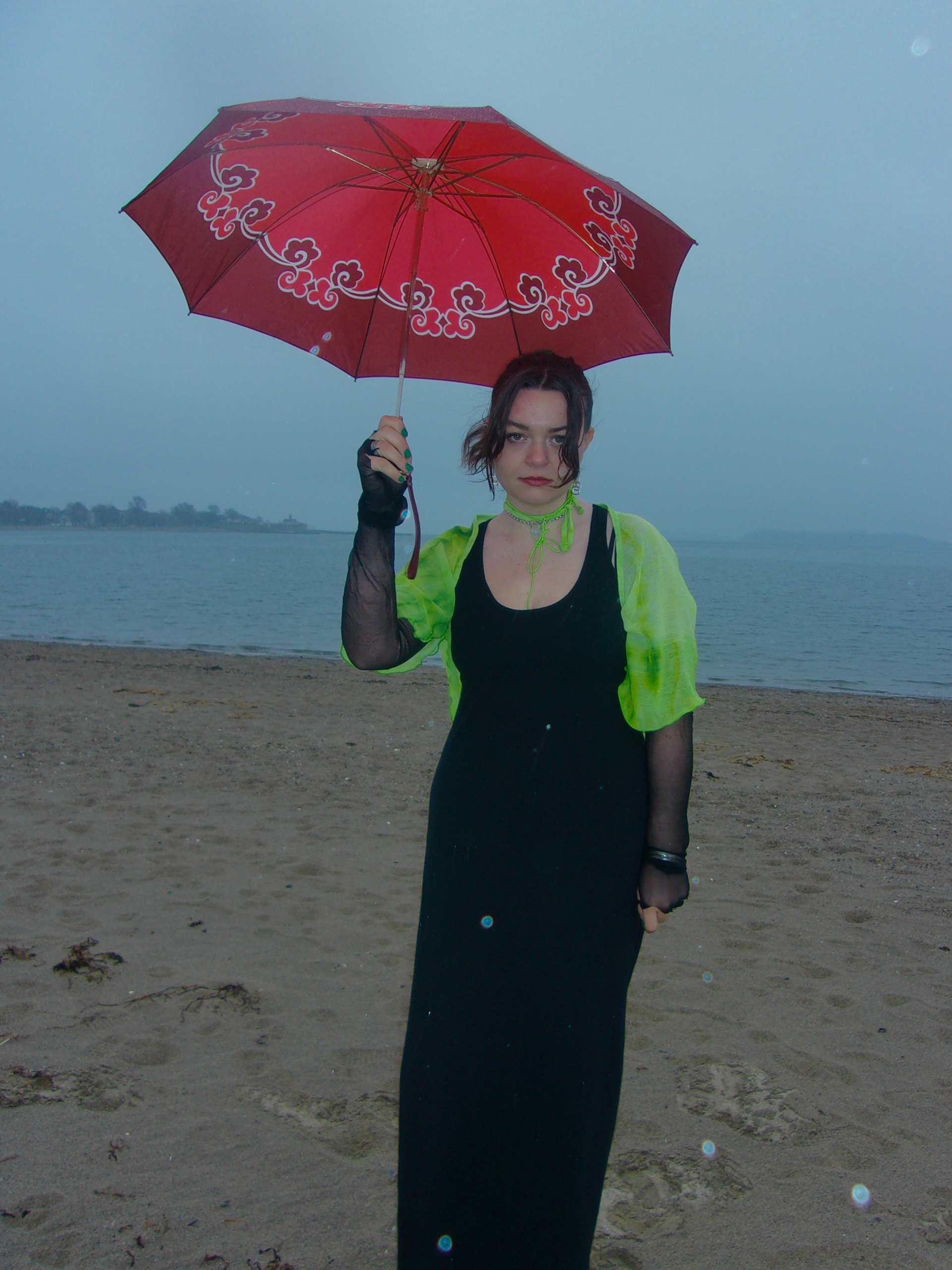 AVA MCCOY WAS BORN AND RAISED IN NEW YORK CITY. AVA FOUND HER NICHE IN SONGWRITING THROUGH COLLABORATIONS WITH SONGWRITER, STOLAR (SELENA GOMEZ, ALOE BLACC, JESSE MCCARTNEY). BLENDING TRADITIONAL ELEMENTS OF SINGER-SONGWRITER FOLK WITH EXPERIMENTAL AVANT-GARDE POP PRODUCTION, AVA HAS FOUND HER INDIVIDUAL AND MYSTICAL SOUND, CAPTURING THE ATMOSPHERE OF DENSE, GREEN FORESTS. 

AVA HAS FREQUENTED VENUES IN NEW YORK CITY SUCH AS THE GRAMERCY THEATRE (OPENING FOR STOLAR AND SLOW SUGAR IN 2016), HEADLINING ROCKWOOD MUSIC HALL, AND THE BITTER END, TO NAME A FEW.

SHE IS CURRENTLY BASED IN ALLSTON, MASSACHUSETTS, AND FREQUENTS THE BOSTON DIY HOUSE SHOW SCENE, PLAYING ALONGSIDE NOTABLE COLLEGE AND TOURING BANDS IN THE AREA

AVA COLLABORATES CLOSELY WITH THE MEMBERS OF LONELY PIRATE COMMITTEE TO RECORD AND PRODUCE HER MUSIC, AS WELL AS SELF-RECORDING AND PRODUCING ON UPCOMING TRACKS. AVA CONNECTS TO OUR NATURAL SURROUNDINGS THROUGH LYRICS AND VISUALS, WITH TEXTURES AND SIGHTS THAT MAKE YOU FEEL AS PEACEFUL AS A PATCH OF MOSS ON A ROC

AT ONLY 22, AVA IS CONFIDENT THAT HER HOME LAYS IN THE FOLKY FOREST SHE HAS CREATED FOR HERSELF, ALONGSIDE HER GUITAR.